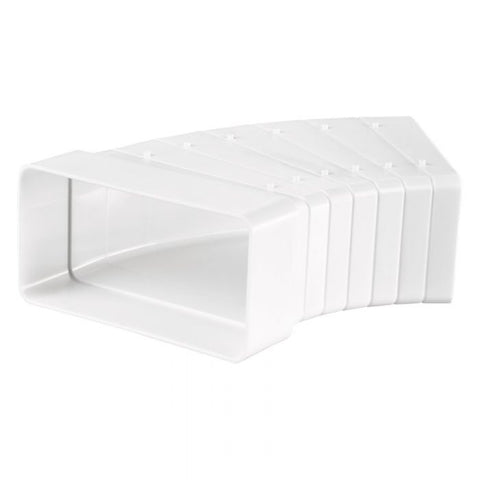 204mm x 60mm - Flat Plastic Rectangular Ducting Horizontal Adjustable 45° Degree Bend
---
FKVU204x60
Blauberg rectangular flat plastic ducting adjustable 45 degree horizontal bends are robust, versatile and easy to fit to solid flat rectangular plastic ducting giving you the ability to make a tight radius, 45° degree bend in any ventilation ducting system.
Blauberg 45° degree bends are unique in that they are slip jointed at one end. Angled marks along the body of the bend enabling you to make cuts for different angles.
This medium rectangular sizes is 204mm x 60mm. The connections are large (female) end that fit neatly over flat ducting making a tight fit and slip jointed at the other end.
---
We Also Recommend
---