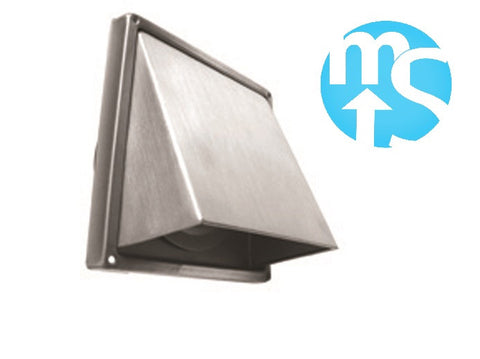 Stainless Steel 100mm 4" Non-Return Flap Extract Vent. Perfect for cooker hoods
---
Stylish stainless steel cowled non-return flap vent outlet with 100mm (4") spigot.
Complete with rubber seals and fixings.
Minimum free area of 6,221mm2.
Designed for installation on exposed external walls where wind or back pressure against the ventilation unit are present. The cowled outlet is designed to shield the duct from the wind and deflect the air away.
The non-return flap acts as an additional measure to prevent airflow returning through the ductwork. As the fan operates the flap lifts to allow the exhaust air to vent to atmosphere.

Perfect for cooker hoods or tumble dryers.
---
We Also Recommend
---