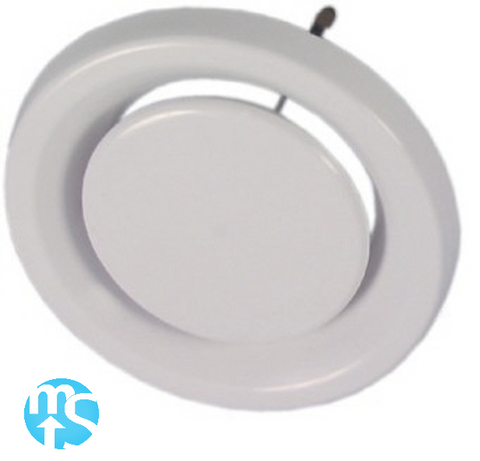 Systemair 125mm Balance-E Extract/Exhaust Valve
---
Balance-E is a 125mm circular extract/exhaust valve with an aerodynamic valve cone. It achieves excellent values ​​in terms of noise level, pressure drop and airflow. It is installed in a mounting frame or directly into a circular pipe on a wall or ceiling.
Balance-E is made from recyclable polypropylene and can withstand temperatures up to + 100 ° C. This material meets most chemicals in lower concentrations. Available in white RAL 9010-80.
The adjustable cone is screwed in a clockwise or counter clockwise direction to create a few millimetre gap to achieve the desired air flow.
---
We Also Recommend
---